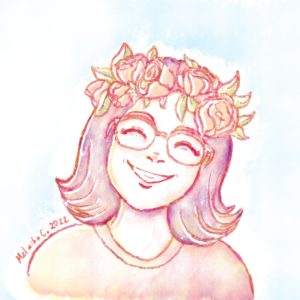 I'm a content writer and copywriter by day, and an illustrator, graphic designer, and creative writer by night.
I also sell sticker albums for sticker lovers and make stickers of things I love!
In the past, I've run collaborative charity art projects, edited book manuscripts for local and individual clients, sold hand-painted notebooks and hand-made accessories for ball-jointed dolls, among many other things.
Let's collaborate!
Say hello@melgcabral.com, or connect with me on Instagram and Twitter (@MelwithaC).