Hi everybody! To celebrate figuring out registered surface mail rates for international orders, I've put all my original ACEOs in my Etsy Shop at a huge discount. Get any ACEO for only $9.99! Only $4.00 to ship worldwide!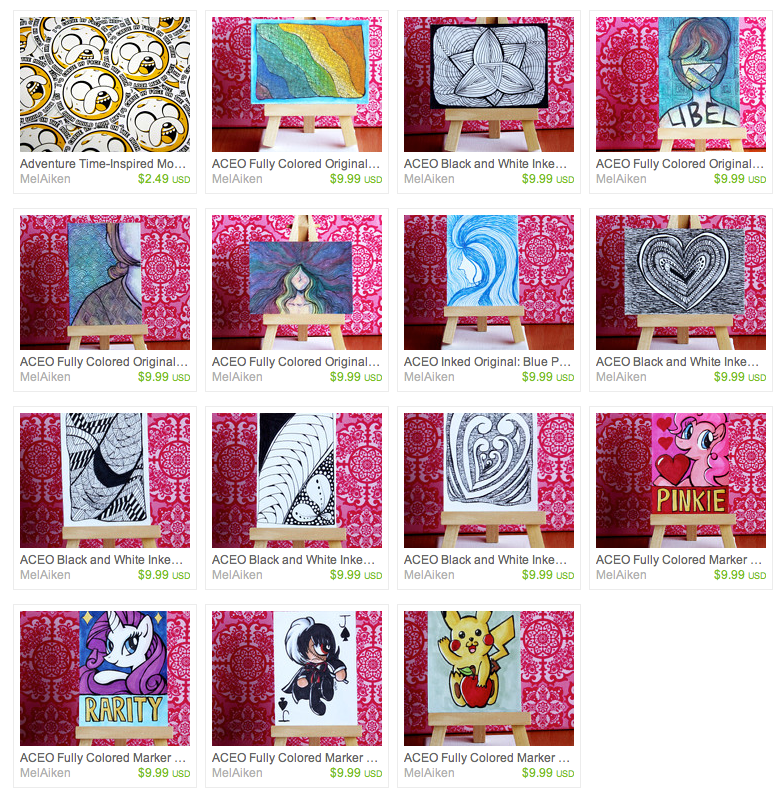 CLICK HERE to go to the MelAiken Etsy Shop!
I'm also planning a huge sale for the PaperCanvas Etsy Shop within the month to introduce my new Mini-Notebooks sizes. Stay tuned!